Looking for a First Class Food Safety Consultant
More than 10 Years
of Experience
We work with ambitious leaders who want their future to be successful and help them achieve extraordinary outcomes.
Choose Services Based on Who You Are?
BC Food Safety Plan
HACCP Program Development
SFCR PCP Plan Development
Food Safety Training
HACCP Program Development
SFCR PCP Plan Development
SQF Program Development
Food Safety Training
SFCR PCP Plan Development
Traceability Program Development
Customer Protection Plan Development
CFIA Assistance
Gap assessment / Internal Audit
Food Safety Training
Food Safety Culture Development
SFPM Consulting specialized in assisting food business with regulatory and audit compliance through
Program Development and Implementation
Guiding our clients to manage their food safety programs
Assisting with Food Safety Culture development
Food Safety Program Automation and Time Saving
We are here, for the excellence of our customers.
Our renowned food safety approach will allow you to:
Work fewer hours — and make an impact to your food safety programs
Be audit ready
Attract and retain quality employees
Manage your time so you'll get more done in less time
Cut expenses without sacrificing quality
Automate your food safety programs, so you can rely on a customized systems
Our team of professionals includes food safety, quality assurance and food business professionals, and more around the world.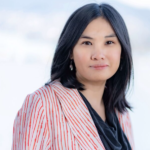 Food Safety Consultant and Process Improvement Specialist
Felicia
Loo is a Certified SQF Consultant and Certified Food Scientist. She helps food businesses make food safety implementation easy and simpler. With over 10 years of experience in assisting food businesses to build, implement and manage their food safety programs in various food safety management systems,
Felicia
Loo has the breadth and depth of experience needed to quickly understand food operations and challenges with the food safety management to craft the most suitable solutions.